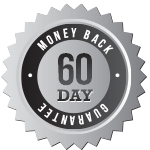 Premalube Xtreme Heat Shield
Extreme Temperature Grease
| | |
| --- | --- |
| • | The only patented grease specifically formulated to protect equipment exposed to extremely high temperatures. |
| • | Provides superior protection for equipment against extreme heat, contaminants and heavy loads. |
| • | Product of choice for extreme temperature applications. |
| | |
| | |
| | |
| | |
Provides Superior Equipment Protection for:
| | |
| --- | --- |
| • | Brick Plants |
| • | Steel Mills |
| • | Asphalt Plants |
| • | Mining |
| • | Glass Manufacturing |
| • | Forges and Foundries |
| • | Kilns, Furnaces, and Ovens |
| • | Note: Equipment operated continuously above 320ºC will require frequent monitoring and re-lubrication. |
Features & Benefits
| | |
| --- | --- |
| • | Extreme temperature performance up to 1000°C intermittent with monitored lubrication intervals |
| • | Patented* Calcium Sulfonate Grease with High Moly and Graphite Content |
| • | Prolongs Bearing and Equipment Life |
| • | Extends Lubrication Intervals by Up to 10 Times |
| • | Excellent High Temperature Performance - Protects up to 1000°C Intermittently. |
| • | At Temperatures Above 320°C the Premium Base Oil Evaporates Cleanly Leaving Solid Lubricants Behind to Protect equipment |
Contains a total additive package for outstanding long-term performance.
Premium Grade Base Oil
Superior grade, highly refined base oil resists oxidation, hardening and high temperature breakdown to maintain better lubricity
Calcium Sulfonate Base
Withstands high heat and provides additional extreme pressure protection under heavy loads. Extremely water resistant, heavier than water to resist washouts even in submerged environments. Adhesive and Cohesive Polymers, Tackiness Agents: Highly-elastic polymers hold grease together and in place to reduce squeezeout, channeling and sling-off. Prevents loss of lubricant that leaves bearings "starved".
Rust and Corrosion Inhibitors
Blocks out corrosive elements such as acids, water, condensate and steam by forming a protective barrier on equipment surfaces to prevent chemical wear.
Extreme Pressure (EP) Agents
A heat seeking additive that prevents the cold welding that can occur under heavy loads. Minimizes wear while helping equipment run cooler.
Anti-Wear and Friction Reducing Additives
Prevents metal-to-metal contact, two-surface wear, vibration and chatter. Keeps high friction surfaces, such as bearings, properly lubricated to prevent metal loss, downtime, and replacement expenses.
Oxidation Inhibitors
Extends lubricant service life by retarding the oxidation process. Provides a chemical shield that prevents the oxidizing effects of oxygen and water. Shock Load Reducers Cushions impact to minimize the stress, vibration and chatter that can occur under heavy loads and during start-stop operations.
Molybdenum Disulfide
Plates metal surface asperities completely with a premium lubricant coating that withstands high pressures, heavy loads and shear conditions. Reduces abrasive wear, too.
Graphite
High concentration offers extreme temperature protection and stability while guarding against contaminants, heavy loads,and water washout.
| | |
| --- | --- |
| Physical Properties | Premalube Xtreme Heat Shield |
| Penetration ASTM D 217 | 330 |
| Multistroke penetration ASTM D 217 | 335 |
| Four-ball Index ASTM D 2596 | 101 |
| Four-ball (weld) ASTM D 2596 | 1000+ |
| Four-ball (wear scar) ASTM D 2596 | 0.341 |
| Timken method ASTM D 2509 | 70 |
| Rust test ASTM D 1743 | Pass |
| Copper corrosion ASTM D 130 | 1B |
| Low Temperature Limit C | -6 |
| High Temperature Limit C | 1093 |
| Base Oil Viscosity @40C | 113 |
| Base Oil Viscosity @100C | 12.1 |
| Base Oil Viscosity Index | 96 |




PRECAUTIONS:
•

WARNING: Consult the label for full instructions and precautions before using this product.




Premalube Xtreme Heat Shield Meets or Exceeds these Performance Requirements:
•

US Steel Mill Grease Specifications:
- Roll Neck Grease, Req. No. 340
- Extreme Pressure Grease Req. No. 350
- Extra Duty EP Grease. Req. No. 352
- Extreme-Temp. Req. No. 355, 370 & 372
- Ball and Roller Bearing, Req. No. 371
- Mill Utility Grease Req. No. 375

•

Military Spec. MIL-G-23549C, MIL-G-2345C
•

Federal Specification VV-G-632a
•
Caterpillar MPGM
•
Chrysler MS 3551E (Part # 2264833)
•
General Motors Specification GM 6031-M
•

DIN 51 825, DIN 51 818