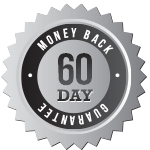 BioAmp™
Biological Drain Maintenance Systems
Results with the utilization of BIO-Amp:
•
Introduction of 30 Trillion Bacteria Into Drain Line;Overwhelming Amount of Bacteria Is 1,000 Times More Bacteria Than The Nearest Competitor

•
The BIO-Amp applies the competitors equivalent of 292 gallons of
bacterial product every 24 hours!
•
Prevents back-ups; Bacteria digest grease build-up in drain lines that can block flow and cause a backup.
•
Elimates foul odors; Bacteria reduce the amount of food particles that decay and cause foul odors.
Reduces city and country surchages; Bacteria reduce FOG, BOD, and other waste content entering the sanitary sewer.
•
Reduces professional maintenance servicing; Bacteria reduce pumps outs, pressure washing, and hydro-jetting occurences often by as much as 50%.
The Perfect Union of Enginerring and Microbiology
•
BIO-Amp has been created with the increasing developments of bacteria used in drain products. Equipment is now
being used to incubate bacteria into live organisms and automatically dispense them into drain lines.
•
This system provides an excellent alternative to drain maintenance and produces enough bacteria to have a
significant impact on the drain system.
Step 1 : THE INTRODUCTION OF BACTERIA - FREE-FLOW™
| | |
| --- | --- |
| • | 30 TRILLION BACTERIA DAILY -Free-Flow generates 1,000 times more bacteria than the nearest competitor. |
| • | LIVE BACTERIA - Unlike other spore-form bacteria products, Free-Flow bacteria are ready to go to work soon as they enter the drain system, improving the eff ectiveness of each treatment. |
| • | THE RIGHT BACTERIA - Free-Flow contains fi ve diff erent types of bacteria that attack food sources and turn them into water and CO2 , and in turn, generate more bacteria. Often these are the same bacteria used by local wastewater treatment facilities. |
| • | THE RIGHT ENZYMES - Specifi c enzymes are released by the Free-Flow bacteria so they can digest and eliminate fats, starches, proteins, paper and vegetables, and human and animal wastes. |
| • | NO FREE ENZYMES OR SURFACTANTS - Free-Flow actually digests and removes grease, unlike solvents and free enzyme products which liquefy grease and send it to treatment facilities. |
| • | FOG REDUCTION - Free-Flow reduces the amount of Fats, Oils, and Greases passed to the city or county wastewater treatment facility. |
Step 2 : THE DELIVERY SYSTEM - THE BIO-Amp UNIT
| | |
| --- | --- |
| • | WORRY FREE OPERATION - The BIO-Amp unit automatically applies product without any need for you to mix chemicals and apply. |
| • | LIVE BACTERIA - Unlike other spore-form bacteria products, Free-Flow bacteria are ready to go to work soon as they enter the drain system, improving the eff ectiveness of each treatment. |
| • | COMPACT SIZE - 18"W x 29.5" H x 9.25" D, the unit easily fi ts into tight areas where wall space is valuable. |
| • | MAINTENANCE FREE - Each BIO-Amp is leased so that any monthly service is addressed by the technician. |
| • | PATENTED TECHNOLOGY- The BIO-Amp Unit is developed specifically for our company. |
| • | NO SPECIAL CONNECTIONS- The unit operates when connected to a standard hose bib and a 110V electrical outlet. |
| • | AUTOMATIC DOSAGE - The BIO-Amp Unit calculates the correct dosage amount for your system every time. |
| • | OVERFLOW PROTECTION - The unit will automatically shut off in an overfl ow situation. |
| • | BACK-FLOW PREVENTER - This ensures that biologicals cannot enter the fresh water supply. |
Step 3 : THE INTRODUCTION OF BACTERIA INTO DRAIN LINES
| | |
| --- | --- |
| 1. | Each day 32 grams of Free-FlowTM pellets are automatically dumped into the growth vessel |
| 2. | The vessel fills with water and begins to spin, creating a vortex |
| 3. | The bacteria dissolve and spin for 24 hours where they become active and multiply every 20 minutes |
| 4. | At the end of the 24 hour period, the entire contents of the vessel (30 trillion live bacteria) are applied to your drain system and the entire process starts over again |
| 5. | All of this is controlled by the computer found here – The machine is completely independent and requires no action from you or your staff |