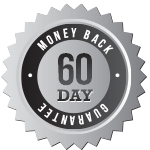 "
Thanks to the new Inolex 150 chain lube which has been partnered with an auto lube unit supplied by Hydraulink we now have a far longer chain life which is subjected to high heat and high speed in our can making plant Inolex 150 stays attracted to the chain with little sling off as possible there for giving longer service intervilles and longer chain life.

"
-Darron Swift - Aorora Group (Amcor)
"
We use it through a pressure washer venturi system for removing oil based body maker coolant which has a high "tackiness". Shiny Side is the only thing which will remove this. Using at 50 : 1 or even lower dilutions. Like the fact it extends with water & is non flammable.

"
- Darron Swift – Amcor Cans & Beverage

Product : Shiny Side - Concentrated Degreaser and Tar Remover
Application: Shiny Side product was used in the process of making can

VIEW Shiny Side PRODUCT DETAILS

"
Have used competitive oils with the same viscosity however they lacked the distance in terms of longevity/timeframe between changes which Certop provides. Since using it gearbox temperatures have dropped b 10 -15 degrees.Gear drives show little or no sign of wear at all – very happy & will continue to use.

"
- Darron Swift, Amcor Cans & Beverage

Product : Certop - Advanced Performance Multi-Grade Gear Oil 80W-90 and 85W-140
Application: Certop oil was used in the process of making cans

VIEW CERTOP PRODUCT DETAILS

"
Compatible with modern insulation systems on motors, some cleaners lift the varnish off off the wire – ES 95 does not. Having a zero flash point makes it safe to use Using it with a Sureshot sprayer supplied by Mega & it leaves no residue.

"
- Doug Creswell, Teco OEM Electric Motors
"
Drain Surgeons chose to use Speed drain cleaner as we have tried other products and find Speed is the most effective for clearing urinals and fat blockages in sinks. It is readily available from our preferred supplier. It is the most effective product to use when access is limited for our drain cleaning machines.

"
- Bill Whitelegg, Drain Surgeons
"
Pentron is a good releasing agent for seized bolt, tool and parts. It is one of the best products on the market for seized items. I would recommend Pentron as it is excellent for industrial use and is a superior product.

"
- Laurie Heatherly, Balance Agri Nutrients
"
Big Tex is a cost effective industrial cleaner as it works efficiently as the recommended dilution rates. It's a non flammable multi-purpose cleaner, that works well. It is a multi purpose, multi application product which works!

"
- Steve Emmett, Carter Holt Harvey Pulp & Paper Recycling
"
Dilution variability and high effectiveness makes Shiney Bright a very useful product – can be used around our plant in more than one space where problem cleaning and degreasing is needed. It's effectiveness on smoke and tar in smoke houses/ovens is unmatched. Shiney Bright is easy to dilute and the fact it has a food safety approval is a great advantage. I would recommend Shiney Bright for wider sanitising and cleaning.
Plus good coffee from the rep!

"
- Henk Venter, Leonards Superior Small Goods