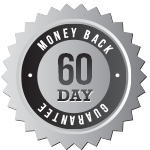 NC-123 Extra
De-moisturising and Anti-Corrosion Compound
•
Unique formula that penetrates, lubricates and seals out moisture.

•
Microscopic coating that shields against moisture
and particulate contamination.
•
Noncorrosive and nonstaining.
•
Protects electrical equipment against rust and corrosion
Application Areas:
| | |
| --- | --- |
| • | Electrical |
| • | Electronic equipment |
| • | Motors |
| • | Windings |
| • | Ignition systems |
| • | Multiple connectors |
| • | Switch gears |
Directions
Equipment Maintenance Directions
•
Apply one heavy coat of NC-123 Extra over all electrical equipment, internal and external areas including insulation, metal and painted surfaces.
Directions for Flood or Moisture-Damaged Equipment
1.
Clean out debris and spray NC-123 Extra into windings, saturating all insulation and metal parts.
2.
Continue spraying until the solution runs clear, indicating that all water has been removed
Features & Benefits
•
Eliminates moisture and corrosion build up. Inhibits moisture from entering into windings to maintain
operating efficiency.
•
Can be applied to wet or dry surfaces of electrical equipment, internal and external areas including insulation,
metals and painted surfaces. Evaporates with forced air.
•
Can be applied to all moving parts without drying and hardening. Cleans and lubricates equipment, even in
use, to prevent squeaking.
•
Does not contain barium or chlorinated solvents and is safe for equipment and the environment.
Technical Specifications
Flash Point
41.1ºC
Spray Film Thickness
.00254 cm (similar to thin paint)
Resistant to
Water wash-out, salt action & spray




PRECAUTIONS:
•

WARNING: Consult the label for full instructions and precautions before using this product.
Order NC-123 Extra
Please use the form below to order NC-123 Extra Product now.
After receiving your order request we will confirm pricing and delivery details.